GME's MT600 saved the life of a fisherman
Find out why a personal distress beacon is a must-have boating accessory.
GME'S MT600 SAVED THE LIFE OF A FISHERMAN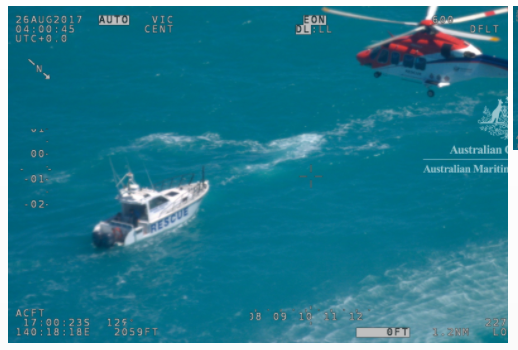 At about 2pm on the 26th of August, after 12 hours of being in the water, a rescue helicopter found the fisherman alive, and a volunteer rescue vessel retrieved him from the water in the Gulf of Carpentaria.
Queensland Police Service, Burketown and Karumba Volunteer Marine Rescue, and three additional fixed-wing aircraft also assisted in the search after a search and rescue operation was launched by The Australian Maritime Safety Authority (AMSA).
AMSA dected the fisherman's registered distress beacon – our very own GME MT600 at 1.20 am AEST.
One of their Challenger search and rescue jets located the capsized boat at 6.45 am about 75 kilometres northwest of Karumba.
This incident, amongst many others, shows why it is critically important to own a registered distress beacon, as it could be your only lifeline when you are out at sea.
Photo courtesy – The Australian Maritime Safety Authority
---
Leave a comment