Autumn Lawn Care
Date Posted:6 March 2023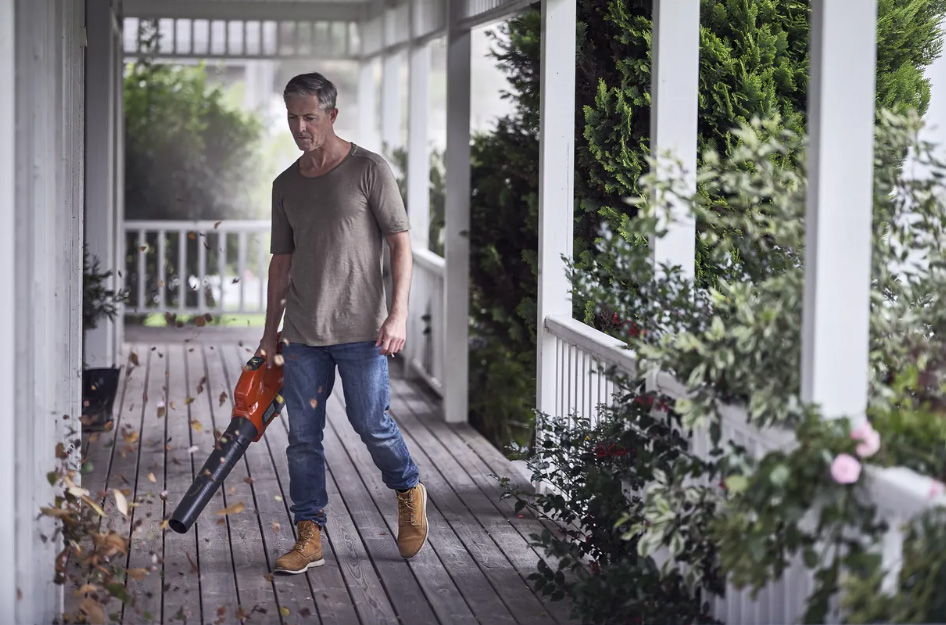 The ultimate gardening & lawn care guide - 10 tasks to do this autumn
Garden in need of some TLC? Here are 10 tasks to do this autumn - along with the best tools to use to get them done like a pro.
Autumn is the ideal time to take care of garden and lawn maintenance before the cooler, wetter weather sets in. Aside from clearing fallen leaves, there are plenty of other garden tasks to keep you busy, including giving the lawn some much needed TLC, trimming hedges into submission, unblocking and clearing gutters and much more.
To help you build a plan of action, here are 10 tasks to do this autumn - along with the best tools to use to get them done like a pro.
1. Trim Your Hedges
Over the past few months, hedges will have been growing vigorously but growth should now be starting to slow. Autumn is the perfect time to give your hedges a good trim, especially as the cooler, damper air starts to settle in. By removing the summer growth, you'll help keep foliage dense and areas of woody growth under control. Early autumn is the best time to trim your hedges because the days are still warm and dry enough to prevent any fungal infections or rot from getting into the fresh cuts, but growth is slow enough to not require a second trim in a few weeks.
In residential or built-up areas, you (and your neighbours) will appreciate the low noise output of the 115iHD45 Battery-Powered Hedge Trimmer. If you have a larger garden with larger hedges and need to reach up high, then the 520iHT4 Hedge Trimmer is a fantastic choice.
2. Clear Up Fallen Leaves
As autumn rolls around, trees begin to shed their summer growth, leading to endless days spent clearing leaves and twigs - but before you grab the rake, bear this in mind. Leaves are nutritional powerhouses for your garden! Rounding them up and composting them can provide your plants, lawn and trees with all of the nitrogen, phosphorus and potassium they need next year. Nature really does provide everything your garden needs for healthy growth.
The quickest and easiest way to take care of the barrage of leaf litter strewn across your lawn, day after day, is to use the Husqvarna 120iB Battery-Powered Blower. Designed to simplify cleanup, this uber-quiet, low vibration and zero direct emissions blower eliminates the monotony of keeping your lawn and paths clean and clear. However, if you need something for a larger space with a longer working time, then the 525iB is ideal!
If you don't already have a compost bin, check out this post to learn how to upcycle wood pallets to create your own natural composting system in your backyard.
3. Mow the Lawn
Autumn can be a tricky time to mow the lawn, especially if rainy days are making a regular appearance. One of the most frequently asked questions regarding gardening during autumn and winter is whether it's okay to mow wet grass - and the simple answer is, yes. However, it's always easier to mow dry grass, so the start of autumn is the best time to give your lawn a really good cut. If mowing the lawn is the last thing on your mind, then you'll appreciate the time-saving and lawn-boosting benefits of the Automower® 305.
During Autumn, you can safely take off approximately ⅓ of the height of your lawn to help improve airflow and drainage around the roots. For larger green spaces, such as farms or property on acreage, a ride-on mower such as the R 216 offers a faster and easy way to cover large lawns with a beautiful finish.
4. Mulch Your Borders
Borders will always benefit from regular mulching. During the hot summer months, mulch helps the ground retain moisture. During the colder, wetter months, it helps improve drainage. Other benefits of mulching include preventing unwanted weed growth, healthier root systems and protection from cold weather during the winter.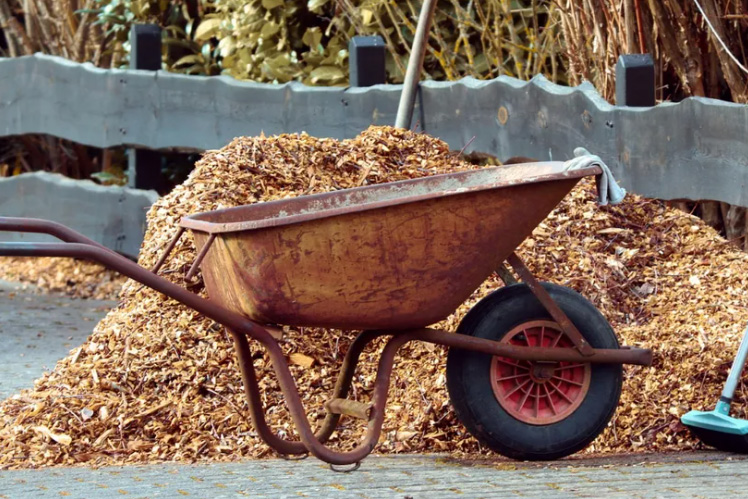 5. Prune Fruit Trees
The best time to prune fruit trees is when growth slows down, fruiting has finished and they are beginning to enter dormancy (the time between leaf fall and bud burst). When pruning fruit trees, it's essential to use freshly sharpened secateurs to avoid creating blunt wounds. For small branches, a pruning saw will slice through dense wood for a clean, disease-free cut. The thicker branches within easy reach, the battery powered120i Chainsaw makes the job super easy. For taller trees, the 530iP4 Pole Saw is a great choice.
Begin by removing any dead, damaged, dying or diseased branches. Follow on by removing branches that cross each other, then take out any centrally growing branches to allow sunlight to reach the top centre. If you want to encourage upward growth, cut back lateral branches to about 6 buds and leave the leaders in place. If you want to maintain the tree's current height, remove the new growth on each branch by approximately 2/3 of their length.
6. Take Care of Edges
The cooler autumn months are the perfect time to whip your edges into perfection. As grass growth begins to slow, creating crisp and clean straight edges becomes much easier. Begin by mowing the lawn to reduce the height of the grass by around 50%. If you can't get right up to the edges, take your Grass Trimmer and level the length off so it is equal to the centre lawn.
Next, take your half-moon lawn edger for curved edges or your straight edger for straight edges and begin to re-cut the edges (working from one side to the other.) The aim is to remove as little turf as possible, while sharpening it up. This will typically be just a few millimetres into the lawn. Take your removed edges and place them in your compost bin to reuse.
7. Clean Patios & Decking
With the wind and rain soon arriving, now is the time to get your patios, pathways, drives and decking cleaned and ready for winter. The quickest and easiest way to remove dirt, dust and sand is to use the Husqvarna 120iB Battery-Powered Blower. Once you have all of the free-moving debris removed, giving surfaces a good wash down with a pressure washer will have them sparkling.
One of the best things about washing down outdoor surfaces with a pressure washer in the autumn is that it helps remove any moss, lichen and algae - which can become super slippery in autumn and winter. While the weather is still reasonably good, now is a great time to also wash down garden furniture, BBQs and kids play equipment before storing it away.
8. Clear Guttering & Drains
There's nothing quite as frustrating as blocked drains and gutters when the rain arrives. Throughout summer, nests, leaves, moss and wind-carried debris can make their way into your guttering, causing blockages and overflow when it rains. If your guttering is reachable, begin by removing as much mud, leaves and debris by hand as possible. A decent pair of gloves will help keep your hands protected when doing this.
For blockages in vertical drain pipes and drains, the Husqvarna PW 360 Pressure Washer with the Pipe Cleaning Hose can help blast them away. Cleaning horizontal guttering is made even easier with Angled Spray Lance attachment, giving maximum reach and coverage without needing to put yourself in potentially dangerous positions.
9. Prune Those Perennials
Perennials are pretty easy plants to take care of and don't demand much attention. With that said, to keep them in fantastic health and improve growth in the next growing season, remove dead, browning and old foliage after flowering finishes in the autumn is always the best practice.
The hardier your perennials are, the less you'll need to remove come autumn. Using a pair of sharp secateurs, cut them down to around 1/3 of their current height. For grasses such as citronella, a hedge trimmer will lop them down to size in seconds and minimise the risk of cuts to the hands from the sharp blades.
10. Scarify Your Lawn
The best times to scarify your lawn are in autumn and spring. Autumn is best as scarifying gives better results when the lawn has had a chance to burst into life. Aim to get started while the lawn is dry to the touch but moderately wet beneath the surface (a day or two after rain is ideal).
Begin by removing debris from the surface of your lawn. A rake is the most common way to do this. Next, mow your lawn on a low setting to make it easier to reach the ground surface and improve airflow. If your mower has a scarifying setting, you can kill two birds with one stone here. If not, perform a second raking reaching toward the soil. Make sure you wear a pair of decent gloves. If you're worried about blisters, add a little talc to them.
Get Started the Right Way
Our homeowner and professional garden power tools are designed to stand the test of time, helping you stay on top of mother nature. Season after season, you can count on the raw power and performance of your trusty Husqvarna tools to help you whip, snip, cut and trim for a professional finish.
From advanced Li-ion technology for quieter garden maintenance to powerful, durable and cutting-edge designs - discover why our lawnmowers, hedge trimmers, grass trimmers, brushcutters and blowers are a must-have addition to tool sheds across the country.
---
Leave a comment