4WD Trip Interview
Our interview with Kelvin from www.4WDTrip.com
Hello fellow 4WD lovers! Last week we were lucky enough to chat with our amazing friend Kelvin Yip about his site www.4WDTrip.com and about all things 4WD, so we thought why not share it with our wonderful customers.
Kelvin is the founder of 4WD Trip, which is a Melbourne based platform that endeavours to connect 4WD enthusiasts and enables them to discover and complete trips with other members together in a safer and more effective way than ever done before. It is a platform that is developed by 4WDers and for 4WDers.
Currently 4WD Trip has over 5,300 members and over 1,300 trips completed. Everyone here at the tools.com head office loves the 4WD Trip concept and we can't recommend it enough, so let's get into it.
1. Hi Kelvin, what prompted you to create 4WD Trip?
So the main reason that I started 4WD Trip was to connect and provide a better platform for 4WDers to organise and join 4WD trips. I have been 4WDing since 2002 and so in the past before I started 4WD Trip, quite a few different times I had used internet forums but the problem is they're not really designed for organising or joining 4WD trips.
What happens is one member might post's that they're going to Dargo for example and ask's if anyone wants to come and join them, what might happen is I would turn up and there's over 20 cars there and it just becomes chaotic.
A lot of people don't really know what are the limitations and restrictions of the trip as well, which can become a problem. For example, when we run a 4WD trip we have different ratings such as easy, medium and hard.
So that let's say you're expecting this to be a hard trip, in winter some of the tracks become more challenging so we have the rating set to a bit higher so that we don't have someone with a stock 4WD or one that's not equipped to join those trip.
So from a safety aspect, forum's aren't the best way to organise trips and the main reason I decided to come up with the concept was to manage trips in a much better and safer way.
I think for a lot of new 4WDers, 4WD Trip is a really good platform for them to get to know other 4WDers as well as what works for them, before they spend big money on their vehicle.
4WD Trip lets them get to know their vehicle as well as products out in the market before they spend money on specific modifications.
We launched the site and concept a few years ago and now we've grown to over 5,300 members so far. We have completed over 1,200 trips and covered millions of kilometres. It's very unique in Australia as well as around the world.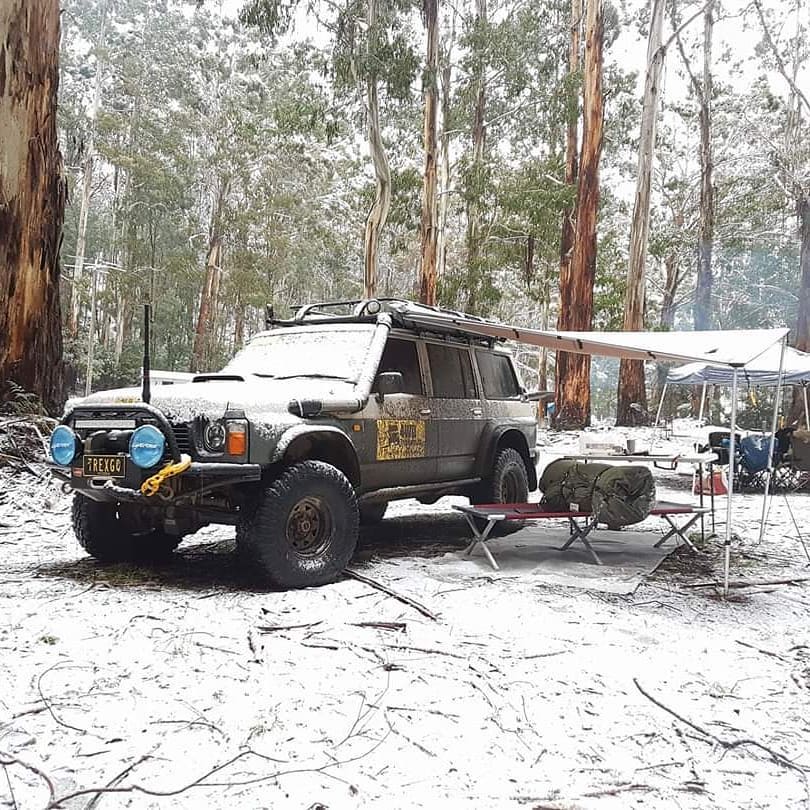 2. What is the best trip you've ever been on?
There are so many trips I've been on, but I think some of the best trips I've been on are the 4WD gathering trips. Every year we have a 4WD trip, which we obviously have to cap the number so it's a manageable size but most of the gathering trips around Christmas we usually have 30 to 40 cars and even up to 50 cars.
We basically split into 2-3 different groups and they are each lead by our experienced 4WD leaders and each group has a different trip rating between easy, medium and hard.
The last couple of years we have done trips like these and they're great because you get to meet some of the new members and obviously because we have put together so many trips before there's lots of interesting things that can happen like fun rivalry. I
t's a really good atmosphere and 4WD Trip is not just about joining a trip but we're also about benefiting the community and bringing them together.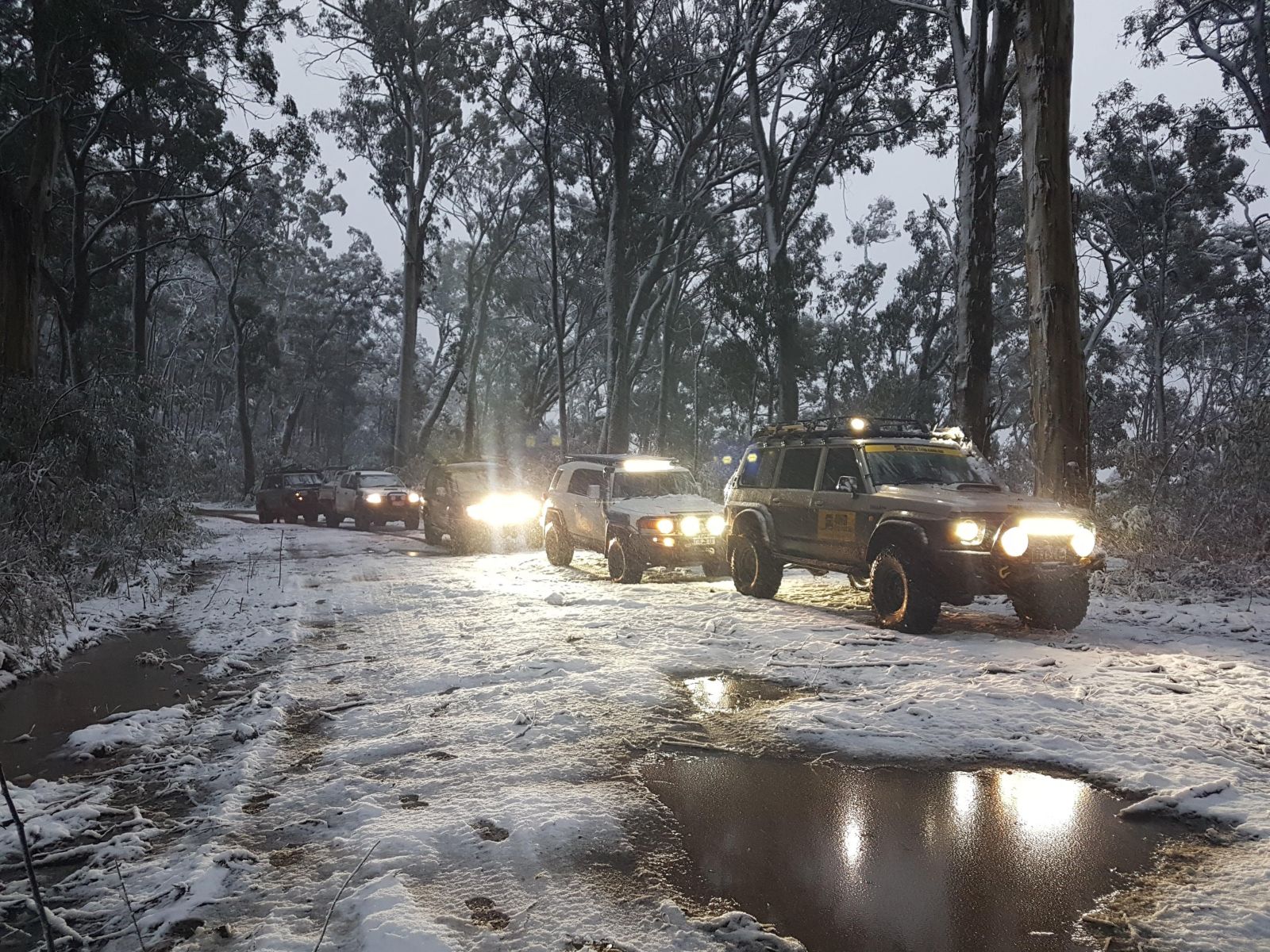 3. What are 4 things you couldn't live without?
The first one would be my fridge, using esky's for more than two days risks the ice melting and water getting into the food so a fridge is a must for longer trips.
The second is driving lights, these are great for safety purposes as well as helps fight driver fatigue.
The third item is an electric winch, this is an absolute must for both new and old 4WDers as a good winch pretty much guarantees you can never get stuck and my fourth item is roof racks. They're great for carrying gear, firewood and also great for protecting the occupants inside the car.
There was one trip where my car was nearly on its side and my friends were holding the roof racks which protected the car from completely tipping over (see picture below)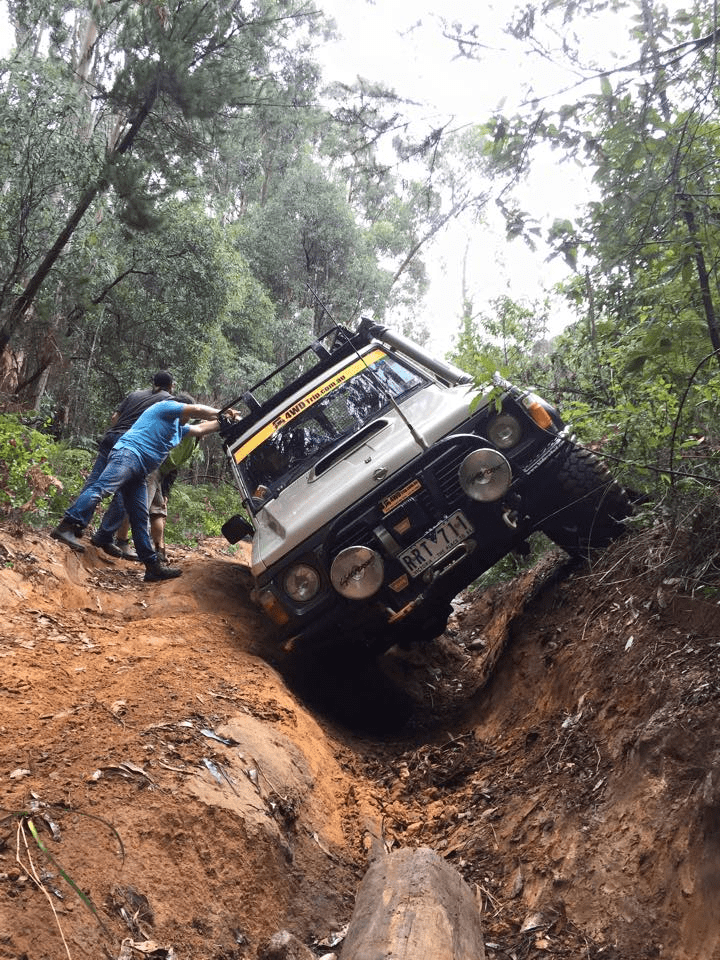 4. What is your ultimate dream car?
For me my dream car would be a Tesla cyber truck. It's obviously a 4WD and it's also electric. I think that will be the future for car companies to make electric SUV's and I think the distance problem will be solved in the future. Either the battery will last longer, or you can carry a spare battery pack and there's already a car company where you can swap the battery back.
5. What's your next purchase?
I pretty much have everything for my 4WD so far. I think I will probably upgrade my electrical system next. tools.com has a lot of electrical components for drivers and having a good electrical system is very important. Currently I'm running two batteries in my vehicle, one main battery in the engine bay and the second battery in the back. I would like to have a bigger invertor so that I can run more electrical appliances.
6. What's been your most recent purchase?
I bought a new LED head torch that's great quality and rechargeable. Having a head torch frees up your hands and allows you to chop firewood and work on your car. There's quite a few occasions when we need to work on our vehicle in the dark and you need to be able to see the winch plus the winch hook, and it becomes very inconvenient if you need to hold a torch, so I think having a good head light is very important.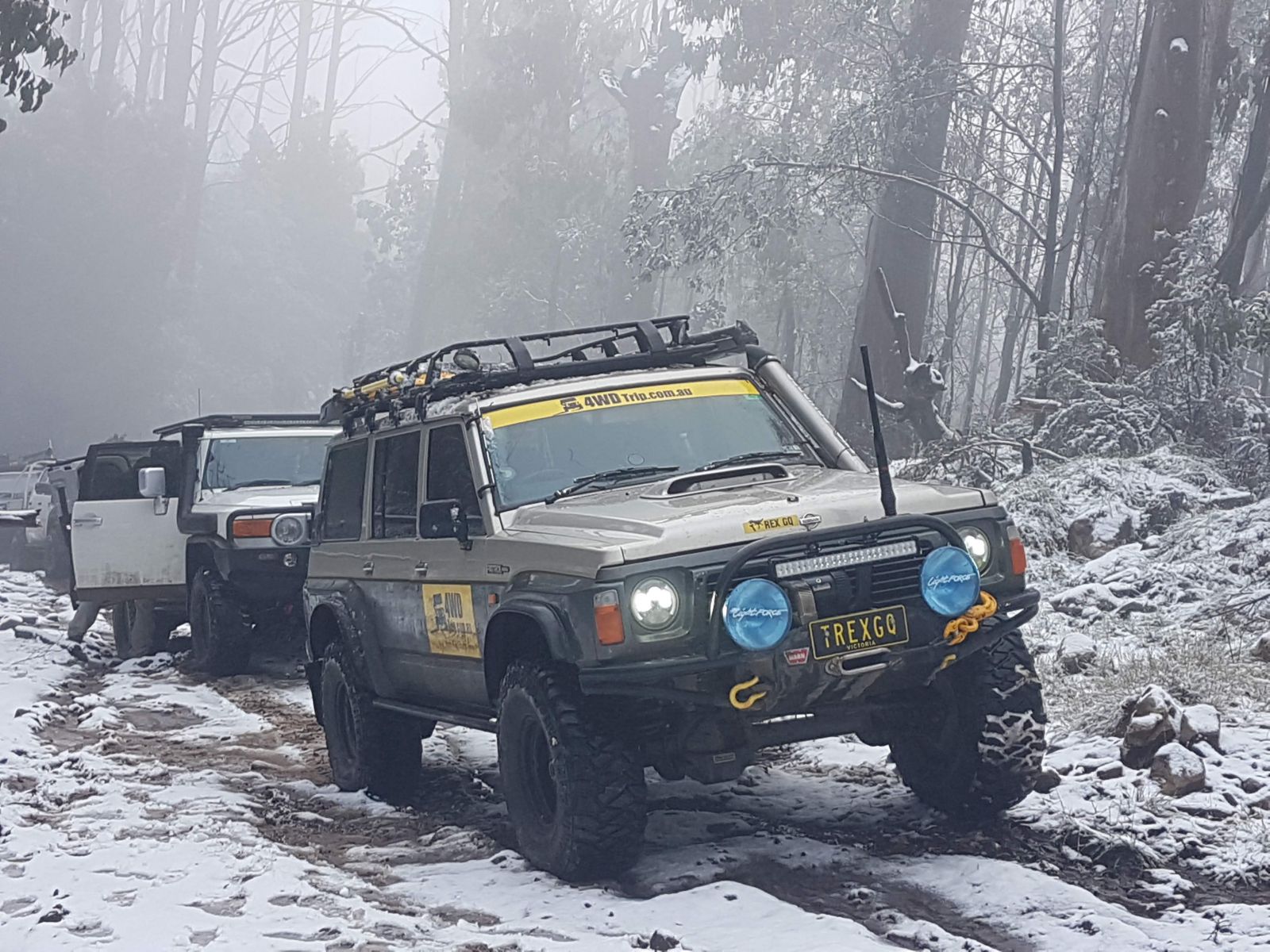 7.What's been your favourite purchase?
I would definitely say my winch. I've had my winch for many years, and the one I have is usually a competition winch. It's very unique, has high speed pulling which allows you to not drive over the winch hook and it's fast enough to keep up. The motor is also quite high up which means that it doesn't get stuck in the water and no water goes into the electrics as well. It's been my best purchase, although it's not cheap. I think getting a winch first is better before you upgrade your tyres and suspension and so on.
8.What's a tip you would give someone who is starting to 4WD?
That's easy, join 4WD Trip! A lot of people who are new that have joined 4WD Trip have had an amazing experience. I think for them it's so easy to get into 4WDing using 4WD Trip and a lot of the members don't want to go through the hassle of joining a club or going to the club meetings and they have somewhere they can go to learn how to 4WD properly.
Most of our 4WD trip organisers are experienced 4WDer's themselves and they know exactly how to run a trip safely, so I think people who are new to 4WDing should join one of those beginner or easy level trip's and just get to know your vehicle first before you spend any money on it.
A lot of new 4WDers continuously spend money upgrading their vehicle however what I suggest to them is to get to know your vehicle first before you spend money upgrading or buying any accessory's.
I think 4WD Trip is a really great platform for connecting 4WDers and in fact we have just opened up our platform to 4WD clubs to use. The last few weeks we've welcomed some of the biggest clubs in Victoria which works great as some of our members are part of these clubs as well.
Two months ago we rebuilt the whole system so that club's can now use our website to organise trips which means we're able to provide the clubs with all the features as well as let them use their own branding on our website. We're hoping we can roll this out in other states in Australia soon.
My last tip would be if you can attend a 4WD training session, even not for a club just a one day course, I highly recommend. Although a lot of things sound like common sense, until you have someone that has 20-30 years' experience show you, it's hard to know if something will work or not. It will give you a lot of information that you can take on other 4WD trips in the future as well.
Thanks for reading our interview with Kelvin from 4WD Trip and hope to bring you more 4WD content very soon.
If you are keen to organise your next offroad adventure join www.4wdtrip.com today.
Thanks
The tools.com Team
---
Comments (2)
Feedback

By:

Dave Hutchison

on 24 July 2020

Awesome Kelvin, Well done. I have been on many trips with 4wdtrip and every trip has been fun, great for meeting up with new and old friends and I always learn new things.
---
Feedback

By:

Allan Williams

on 23 July 2020

very well done Kelvin, and thankyou to AutoElec for setting this up, I have been a member almost from the start and I highly recommend people new to off-roading get on board. I use and recommend AutoElec for all your electrical needs and much much more.
---
Leave a comment